Cas Pastor de Cala Varques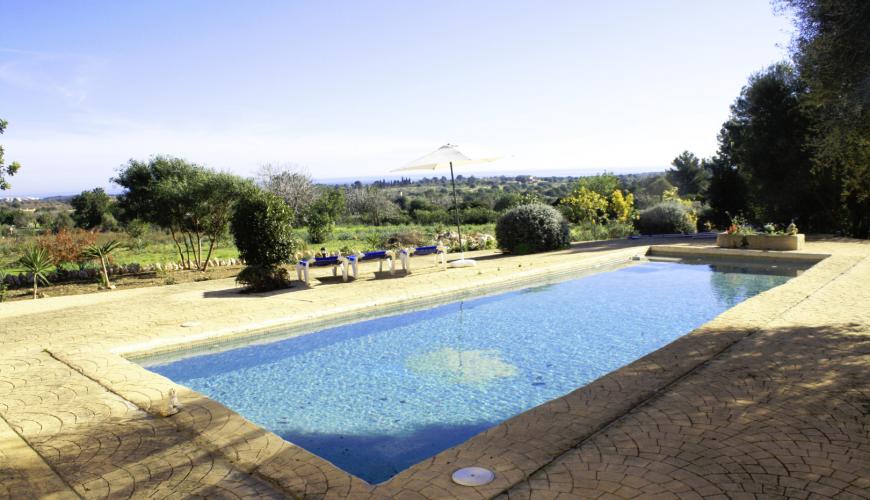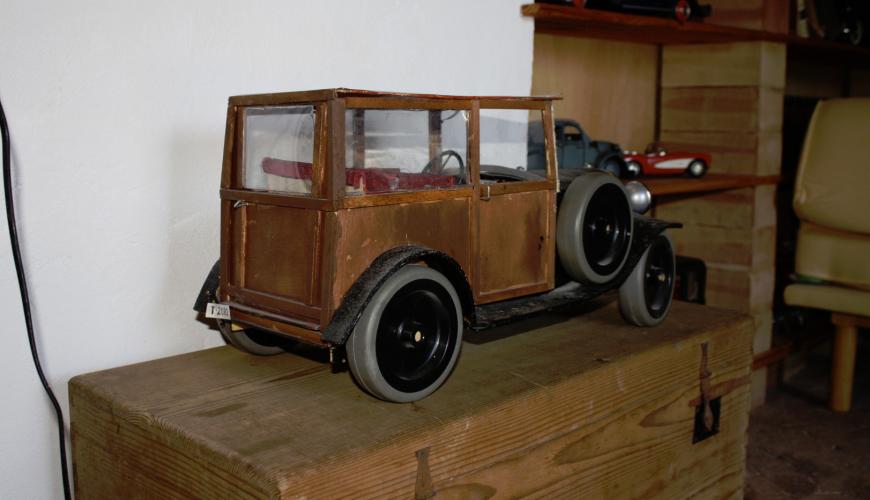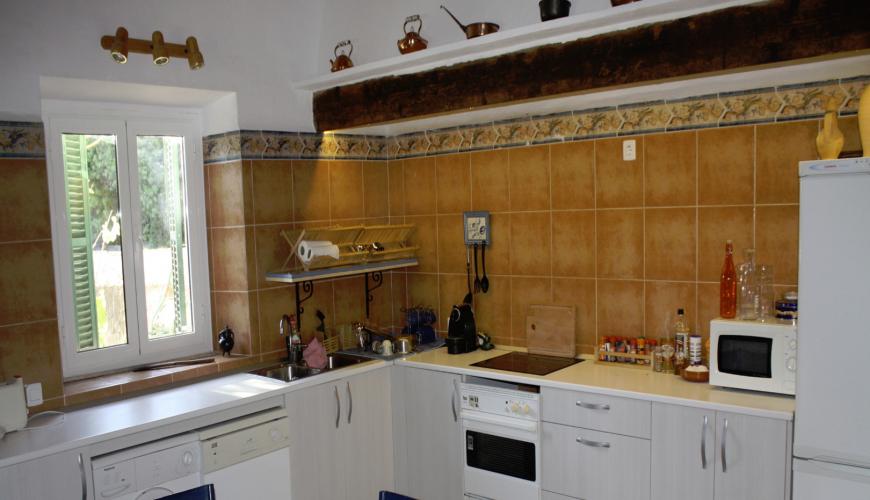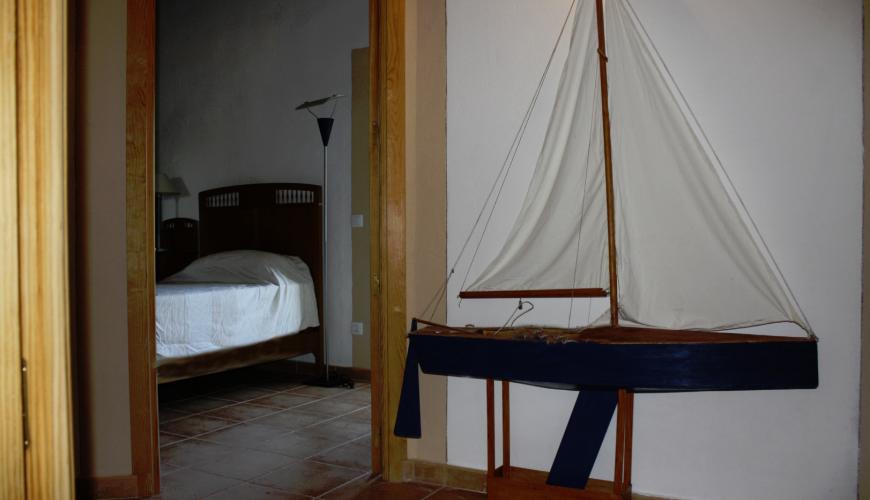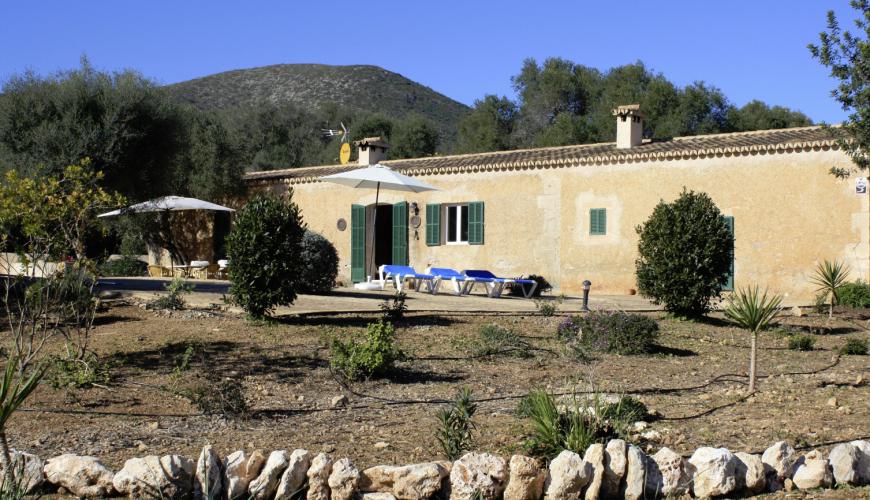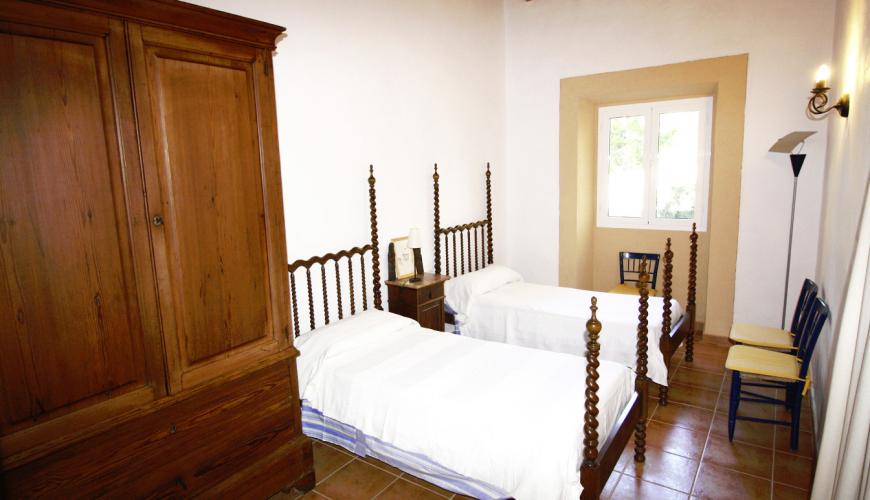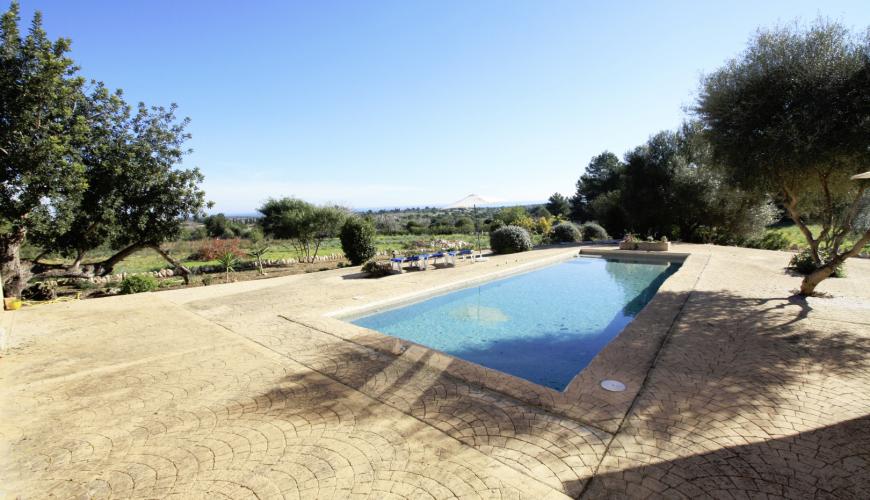 Cas Pastor de Cala Varques
Details
| | |
| --- | --- |
| Type of property: | Finca |
| Reference number: | Villa Cas Pastor |
| Property location: | Manacor |
| Capacity: | 6 |
| Bathrooms: | 2 |
| Rooms: | 3 |
| Surface: | 260 m2 |
VILLA CAS PASTOR | CALA VARQUES | MANACOR
Between
Porto Cristo and Porto Colom
and only 20 km from
Manacor
we can enjoy this beautiful shepherd house built in the
eighteenth century
. In a place surrounded by nature and with the sea at the front we can find a unique tranquillity in its wide terrace and
swimmingpool
surrounded by an extensive
garden
with the most typical plants and trees of the
island
.
A one-storey house of 260 m2, faced with stone, with more than 3.5 m high wooden ceilings and thick walls. You will find a living room and a dining room with large, open and bright spaces. It must be spotted great part of the furniture due to its antiqueness and great local tradition. Totally equipped kitchen, satellite TV, high chair and cot available for the youngest ones and a fireplace that will give you unforgettable moments.
The house counts with three large rooms, a double en suite and two twin rooms with another bathroom.
You can easily park on the outside and prepare a
barbecue
.
It's worth enjoying the walks in the property, reaching the beach of Cala Varques, near Cala Mendia and Calas de Mallorca.
To sum up, it's a house with more than three hundred years of history, with great character and tradition in the island, which allows us to enjoy a pleasant stay in any season of the year, surrounded by nature and tranquillity.
To confirm the booking we request a deposit of 20% in advance. The balance is paid at arrival in cash, unless previously been agreed otherwise payment.
On arrival
The villa will be available from 16.00hrs the day of your arrival. Early arrival is not recommended since this is when general maintenance service is carried out. Anyway, if you are due to arrive earlier, you can contact us, and we'll suggest you places to go shopping, have some meal, or even arrange an earlier arrival time.
Also on arrival at the villa, the temporary rental to third parties agreement should be signed, also we request a credit card number as guarantee of the house preservation.
A 200€ refundable breakages deposit is required at arrival.

On departure
On your departure day you should leave the villa before 10.00 a.m. As you may understand, we must have it prepared for the next guests. However, if you have a later flight please don't hesitate to contact us, since we can take care of your personal belongings. In case the property is not being occupied, we may also arrange a later check-out time.

Internet
WiFi free of charge is available for our guests, by meaning that you can bring your laptop and stay connected throughout your whole stay.

Cleaning
The villa has an utility room equipped with a washing machine, a dryer, clothes line and all the cleaning material that may be needed to maintain the villa.

The kitchen includes a dishwasher to save you time to enjoy your holidays.

You'll find the villa in clean conditions and provided with sheets and towels (please bring your own beach towels).

As far as possible we request you to keep the villa clean and tidy during your whole stay.

If you need an external cleaning service you may order it with an extra charge of cost of 20€ per hour with a minimum of two hours per session.

Rubbish should be placed in specific bags at the containers located at the road for this purpose.

Water
The villas have their own well making supply problems unlikely.
The scarcity of water in Majorca is a fact that should make us feel conscious about it and try not to waste it, so we would appreciate if you had it in mind.
Majorca's water is suitable for cooking but it is not recommended to drink it.

​Exp: 68/2015/ET
Between Porto Cristo and Porto Colom and only 20 km from Manacor we can enjoy this beautiful shepherd house built in the eighteenth century. In a place surrounded by nature and with the sea at the front we can find a unique tranquillity in its wide terrace and swimmingpool surrounded by an extensive garden with the most typical plants and trees of the island.

A one-storey house of 260 m2, faced with stone, with more than 3.5 m high wooden ceilings and thick walls. You will find a living room and a dining room with large, open and bright spaces. It must be spotted great part of the furniture due to its antiqueness and great local tradition. Totally equipped kitchen, satellite TV, high chair and cot available for the youngest ones and a fireplace that will give you unforgettable moments.

The house counts with three large rooms, a double en suite and two twin rooms with another bathroom.

You can easily park on the outside and prepare a barbecue; pets allowed. It's worth enjoying the walks in the property, reaching the beach of Cala Varques, near Cala Mendia and Calas de Mallorca.
To sum up, it's a house with more than three hundred years of history, with great character and tradition in the island, which allows us to enjoy a pleasant stay in any season of the year, surrounded by nature and tranquillity.
​
Deposit of 200 € to pay the first day of stay. - See more at: http://tucasaenmallorca.com/de/property/manacor/cala-varques/101/#sthash.nTv99sKK.dpuf
Between Porto Cristo and Porto Colom and only 20 km from Manacor we can enjoy this beautiful shepherd house built in the eighteenth century. In a place surrounded by nature and with the sea at the front we can find a unique tranquillity in its wide terrace and swimmingpool surrounded by an extensive garden with the most typical plants and trees of the island.

A one-storey house of 260 m2, faced with stone, with more than 3.5 m high wooden ceilings and thick walls. You will find a living room and a dining room with large, open and bright spaces. It must be spotted great part of the furniture due to its antiqueness and great local tradition. Totally equipped kitchen, satellite TV, high chair and cot available for the youngest ones and a fireplace that will give you unforgettable moments.

The house counts with three large rooms, a double en suite and two twin rooms with another bathroom.

You can easily park on the outside and prepare a barbecue; pets allowed. It's worth enjoying the walks in the property, reaching the beach of Cala Varques, near Cala Mendia and Calas de Mallorca.
To sum up, it's a house with more than three hundred years of history, with great character and tradition in the island, which allows us to enjoy a pleasant stay in any season of the year, surrounded by nature and tranquillity.
​
Deposit of 200 € to pay the first day of stay. - See more at: http://tucasaenmallorca.com/de/property/manacor/cala-varques/101/#sthash.nTv99sKK.dpuf
Property features
Barbecue
Chimenea
Baby Cot
DVD
Garden
Washing machine
Dishwasher
Parking
Swimming pool
Highchair
Satelite TV
Location

_cargando_calendario_
SEASONAL RATES
| | |
| --- | --- |
| PERIOD | PRICE PER WEEK |
| 24-02-2018 -- 31-03-2018 | € 1,288 |
| 01-04-2018 -- 31-05-2018 | € 1,484 |
| 01-06-2018 -- 30-06-2018 | € 1,687 |
| 01-07-2018 -- 31-08-2018 | € 2,289 |
| 01-09-2018 -- 30-09-2018 | € 1,687 |
| 01-10-2018 -- 31-10-2018 | € 1,484 |
| 01-11-2018 -- 24-02-2019 | € 1,288 |
No reviews about this villa
Step 2

Please check price details

Step 3

Please fill out with your info

Step 4

Review your reservation